Free Parkinsons Recovery Newsletter
I send a newsletter to your email address announcing my guests on the Parkinsons Recovery Radio show, discussing new discoveries and conveying my own thoughts about what is required for the body to come back into balance.
Your name and email address are private and confidential and will never be sold, traded, released or given to anyone or any organization for any reason. You can unsubscribe from the newsletter anytime.
About Robert Rodgers PhD
Robert Rodgers, Ph.D., has a passion for helping persons with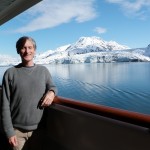 Parkinson's feel better using approaches that are natural and have no side effects. Diagnosed with Parkinson's, his own mother took a variety of prescription drugs to treat her symptoms, her depression and other medical problems. She died from a stroke aggravated by the deadly combination of the many prescription medications she had been taking to treat one symptom or another.
After graduating from Vanderbilt University in 1968 Robert served as a Navy officer in Puerto Rico and a county administrator in Virginia. After earning his masters degree from Cornell University, Robert was awarded his Ph.D. from Michigan State University in 1981. He subsequently served as a faculty member at the University of Texas at Austin in the 1980's and Director of the Ph.D. and MHA programs at the University of Kentucky Martin School of Public Policy in the 1990's.
Robert resigned his 20 years of university life as a tenured full professor in 2003 to found Zero Point Healers so he could pursue his interest in identifying options that are helping people with Parkinsons reverse their symptoms. He incorporated Parkinsons Recovery in 2005 which helps individuals with Parkinson's Disease find relief from their symptoms today.
Robert Rodgers, Ph.D.
Parkinsons Recovery
robert@parkinsonsrecovery.com
877-526-4646
Olympia, Washington
© 2022 Parkinsons Recovery