Your may have been asking:
Do I have toxins in my body?
The answer is yes.
How do you know? You are not a medical doctor. You have not run any diagnostic tests.
The answer is: I know because everyone in a body
has toxins.
Do I Really Need to Detox?
The answer is yes. Everyone needs to adopt a detox protocol they embrace for the rest of their life. But you are currently experiencing symptoms research indicates may be caused by an overload of toxins. It is particularly important for you to find ways to detox all toxins whether they take the form of bad bacteria, heavy metals or …
But there are so many methods out there to detox. I have done searches.
Which one do I use?
Yes indeed. The options overwhelm everyone. Some detoxes are designed to specifically address certain toxins. It can be a true nightmare
to determine the best to use now.
Do I have to pay for medical diagnostics and help?
This can certainly be a smart move, but there is always the cost to be paid of money, energy and added stress.
Well – so what do you suggest here?
I suggest a natural detox you can do every day which requires the purchase of baking soda, epsum salts, availability of a bath tub, and soaking your body in warm bath water for 15 minutes.
No prescriptions are needed.
No doctor visits required.
Instructions:
Plan on doing bath detoxes in the evening. You will likely feel
exhausted afterward. (Note: this is a subtle clue that this
natural detox method really is not only simple but highly effective.)
1. fill your bath tub with warm water.
2. Drink a class of water.
3. Put 1/3 cup of baking soda in the water.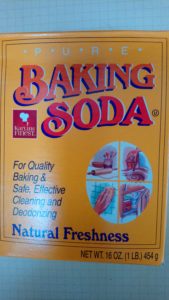 4. Put 1/3 cup of epso
m salts.
5. Soak for about 15 minutes (and why not do the
stress release meditation when you soak).
6. Drink another class of water.
Done.
Do this natural detox every day this week. Make it part of
your lifestyle habit.